Your performance-driven display advertising agency
Which would catch your attention more: a text block or an eye-catching image? If you're like most people, you'd pick the latter. That's why ParaCore uses visual display ads to help brands attract eyeballs, clicks, and conversions.
Attract
attention

around the web

Every time your customers go online, it's an opportunity for you to get in front of them. Display ads make it even easier to catch their eye and make them aware of your product.

ParaCore doesn't just put your ads on thousands of websites and waste your budget on people who don't care. Instead, our display experts use advanced targeting and other tactics (like retargeting and new Facebook ad formats) to show your ads to the people who are most likely to buy from you.

The result? More brand awareness. More clicks from qualified customers. More bang for your buck.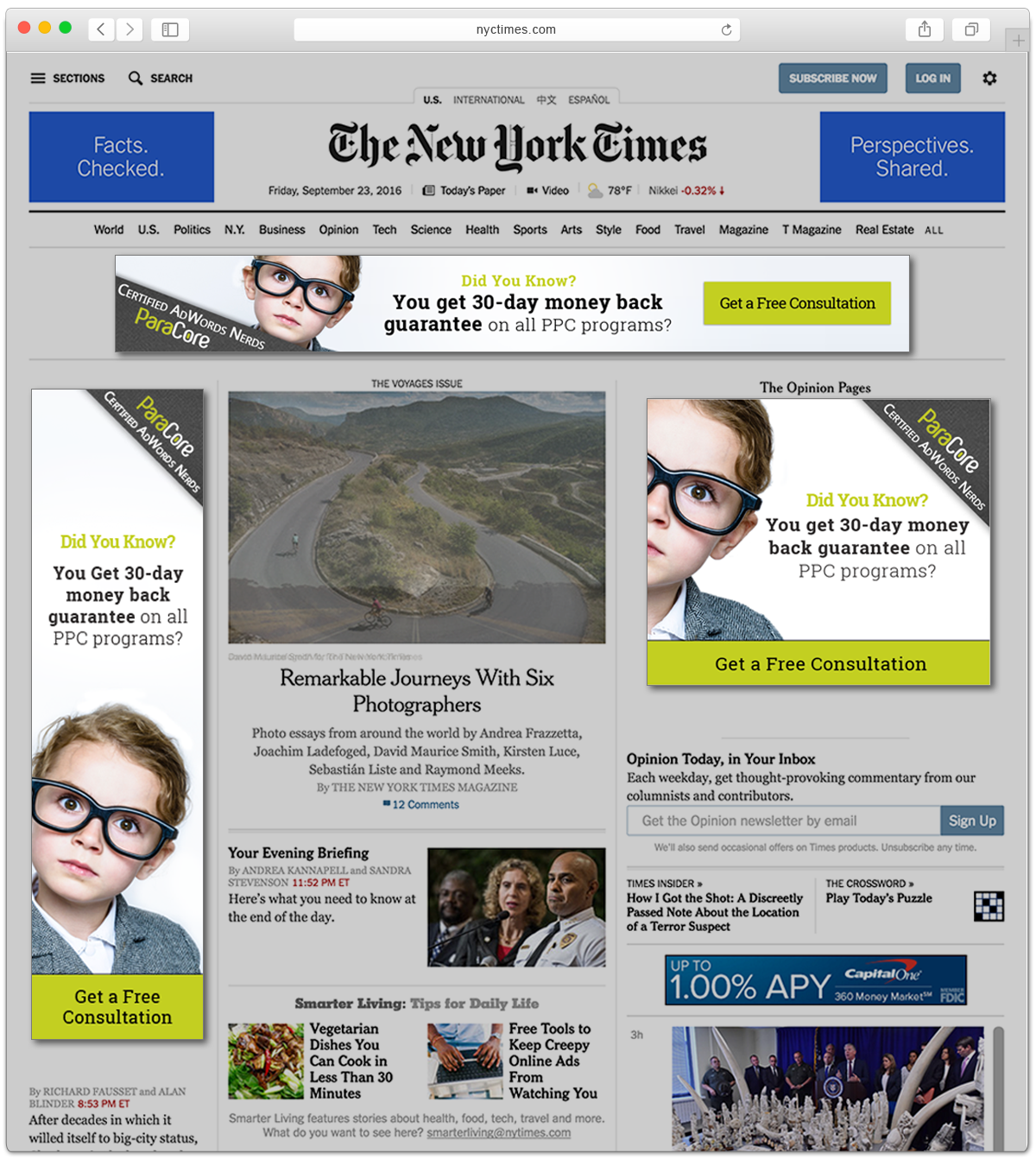 What a great company to work with, they are all very professional, knowledgeable and always there when you need them. Thank you ParaCore for making it so easy to work with you.

ParaCore has been amazing. Their staff is extremely knowledgeable and professional. After trying to personally navigate Google Ad's for a couple of years I found it to be confusing and ever changing. Having a professional, knowledgeable company like ParaCore has increased the quality of leads and reduced our monthly spend. I highly recommend ParaCore.

We have been partnering with ParaCore since 2018. Our account is complex and they love the challenge. They work hard to earn our business by presenting new trends, testing new methods and evolving our account each month. They are organized, quick, kind, accommodating, technical and they make an effort to understand our business.

Kristin Ulrich-Uhles

7/15/2020

ParaCore has been our paid media partner for the last three years or more. They have been professional and super responsive to our needs, especially during these challenging times. Always taking the time to answer our questions, listen to ideas, and keep us abreast of the ever-changing digital landscape. If you're looking for paid media services, ParaCore should certainly be a partner to consider.

Paracore is terrific! If you're looking for an experienced, professional PPC management company to help with your company's search advertising you'll be happy to have found them. Adam and his team are knowledgeable, responsive and a pleasure to work with. They handle our Google Ads, display advertising, facebook advertising and Instagram advertising. They also handle our landing pages. HIghly recommended!