Remarketing services that turn clicks into customers
Users who see retargeting ads are 70% more likely to convert. Who wouldn't want to increase their chances by that much? With ParaCore's help, you can magically remind visitors about your brand and turn window shoppers into paying customers.
Follow fans and close
sales
Ever visited a website to learn more about a product, then seen ads for that same product on another site? You've been retargeted! Retargeting allows advertisers to get in front of people who have visited a site before and encourage them to come back.
Our team uses advanced skills to take retargeting to the next level. With our help, you'll be able to show ads to multiple types of users (like people who viewed a certain product or abandoned their cart) and across multiple channels (like Facebook and websites in Google's ad network). These techniques ensure you get the widest reach and the most chances at turning prospects into paying customers.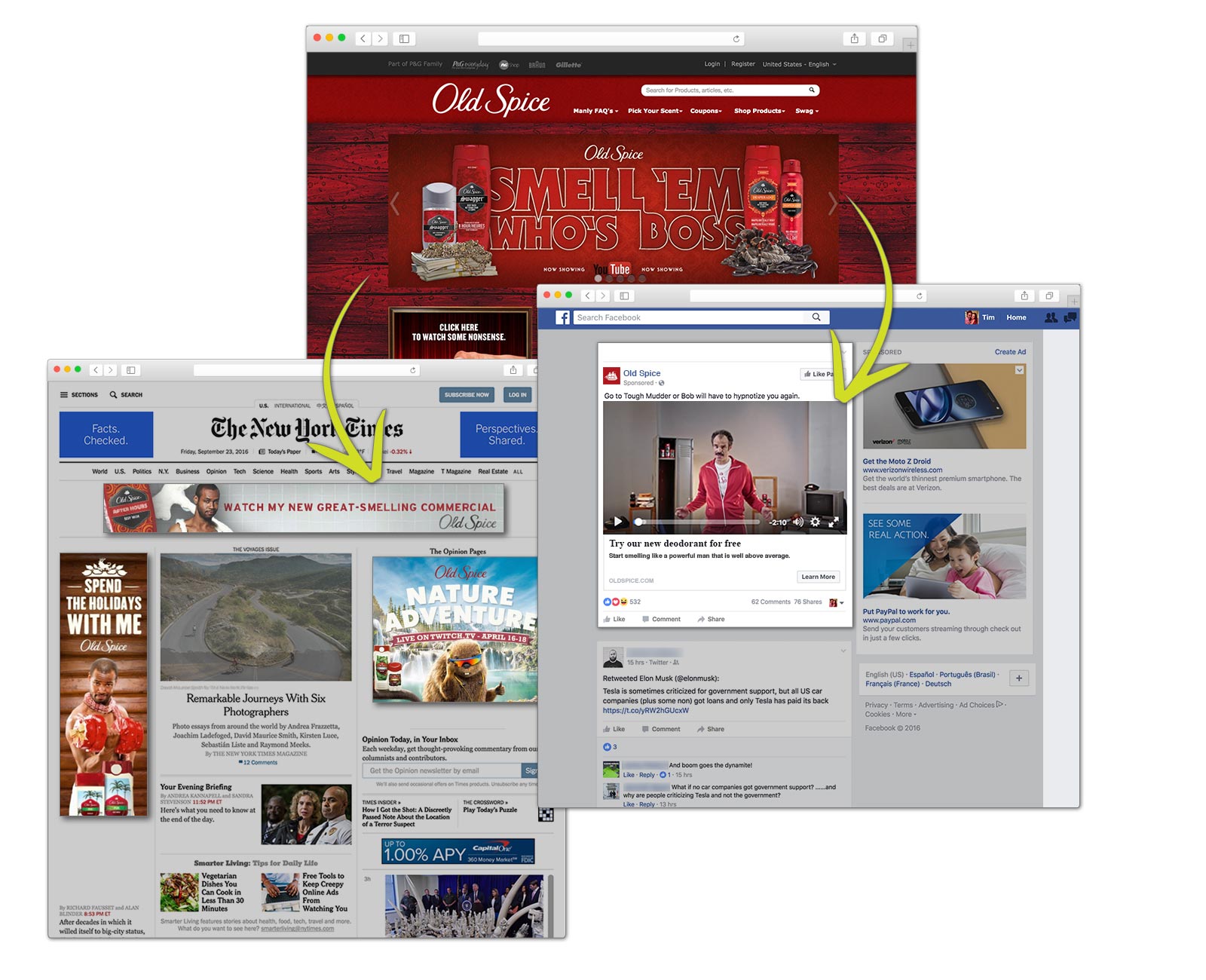 What a great company to work with, they are all very professional, knowledgeable and always there when you need them. Thank you ParaCore for making it so easy to work with you.

Paracore is extremely knowledgeable and helpful. They continually present us with new optimization ideas and genuinely care. I highly recommend working with them for PPC support.

ParaCore has been our paid media partner for the last three years or more. They have been professional and super responsive to our needs, especially during these challenging times. Always taking the time to answer our questions, listen to ideas, and keep us abreast of the ever-changing digital landscape. If you're looking for paid media services, ParaCore should certainly be a partner to consider.

We have been partnering with ParaCore since 2018. Our account is complex and they love the challenge. They work hard to earn our business by presenting new trends, testing new methods and evolving our account each month. They are organized, quick, kind, accommodating, technical and they make an effort to understand our business.

Kristin Ulrich-Uhles

7/15/2020

ParaCore has done an amazing job helping me and my organization with Paid search, video and social programs around the world. I love how proactive, organized and passionate they have been. It's been a great pleasure! If anyone is looking for an agency for these services, you will not go wrong with ParaCore!

Xiaoxi Froemming

10/09/2019

ParaCore has been amazing. Their staff is extremely knowledgeable and professional. After trying to personally navigate Google Ad's for a couple of years I found it to be confusing and ever changing. Having a professional, knowledgeable company like ParaCore has increased the quality of leads and reduced our monthly spend. I highly recommend ParaCore.