How do you promote the products or services you offer? Pay Per Click (PPC) is a guaranteed strategy that can help your business grow exponentially. Our company specializes in Google AdWords and other social marketing platforms to create marketing leads at an affordable cost. It is not easy for growing companies to market their products or services, especially if they are trying to penetrate the market for the first time. However, with help from a data-driven and reputable Phoenix PPC agency, you can achieve your set objectives. For us to measure your marketing Return on Investment (ROI), we always measure metrics in every step. Our experts then use statistical data to determine the best marketing approach to get the best results. Is your business new to PPC and or experienced poor results with another agency? ParaCore's nerd herd architects power-packed PPC campaigns to deliver the results, transparency, and accountability you're craving.
A Google Partner
Besides being named the best Phoenix PPC management company, we are a Certified Google Ads partner. Therefore, we are a reputable PPC management firm with a team of experienced professionals in Google AdWords. To ensure we offer the best PPC management services in Arizona, our professionals are thoroughly screened, certified and trained to offer the best marketing services. We don't just say we'll deliver value – we guarantee it. With ParaCore's "Pay What's Fair" Promise, you can feel confident that you'll get your money's worth each and every month.
Confidence in Campaigns
Ongoing successful PPC campaigns requires skills to know what's going on, what could promote your brand better and what's working at the moment. Therefore, if you are a novice, PPC can be overwhelming, a common reason to hire a Phoenix PPC agency. If you hire us, we guarantee you peace of mind because our professionals will handle every aspect of PPC, plus more importantly will open more time as an owner to manage other areas of the business. Also, we will keep you up to date with recent events and developments. Our commitment to Google Ads certification, reliable customer services, and unique optimization process will catapult your businesses' growth. We really mean it. Our team uses a proven optimization process to fine-tune your campaigns and ensure they produce better and better results each month.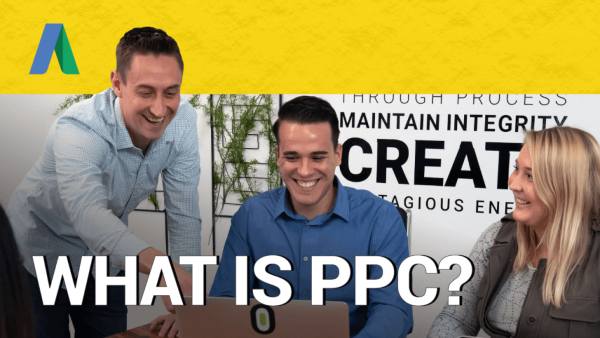 What is Pay Per Click Management (PPC)
Pay Per Click, also known as Cost Per Click (CPC), is an advertising model used on the internet to drive traffic to a website. The advertiser pays a certain fee to a publisher when the ad is clicked. PPC ads appear alongside or within organic listings on search engine results.
The cost of a PPC campaign is based on these two factors: cost per click (CPC) & key phrases. The cost of each key phrase determines PPC cost i.e. depending on the number of search engine users using the key phrase. It is important to note that some key phrases can be more expensive than others. Ergo, regular key phrases are important to determine targeted key phrases to either use them or promoting your brand. With all these areas to consider, hiring an experienced professional or agency is a better option. Our team does all the work for you and provides reliable key phrase audits to reap high ROI. Learn more about Pay Per Click (PPC Marketing) or how to Calculate Your ROI.
How to Calculate Your PPC ROI?
PPC Management by ParaCore
We are dedicated to offering the best PPC management Phoenix services because we value our clients. When you hire us, a dedicated team will spearhead your project and communicate ever step of the way. A dedicated Paid Search specialist and Account Manager will create a team to help guide in a marketing strategy and it's implementation. Our team will also offer regular communication, professional advice, and opinion on how to get the most out of your marketing strategy.
We not only rely on software but also invest in real people to offer you the best marketing experience and results. Our team is truly remarkable.
Remarketing Ads
Remarketing is a great marketing strategy because it will help you get value for the money you've paid to advertise your products or services. How does remarketing work? Remarketing works by leaving a cookie on the browsers of users who have visited your site. Our PPC Ad management company in Phoenix uses a cookie to show the user's custom image ads that are specifically tailored for your business. As a result, as internet users (who had previously visited your site) visit other websites and see these image ads, it will promote a higher return to your website to learn more about your brand (the services you offer or the products you sell).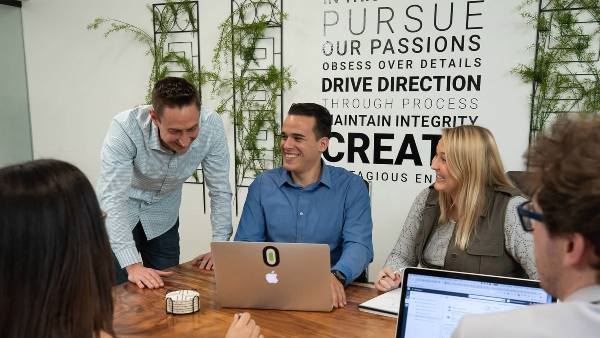 About Our Services
The key to successful digital marketing lies with the strategy and that's why at our PPC advertising company in Phoenix we build integrated marketing programs. Additionally, on request, we can design & create a custom landing page to attract potential customers to your site/business. These expertly created accessible pages, are geared to LOOK AMAZING and CONVERT ready to buy customers.

New to PPC?
Are you new to PPC or have limited knowledge about PPC? We got you covered. In a nutshell, PPC refers to a marketing strategy where advertisers pay a fee every time one of their ads is clicked. Hence, PPC enables you to buy visits to your website without relying on organic methods of advertising. The most popular form of PPC is search engine advertising on Google because it allows ad placement of sponsored links. When an internet user searches for a keyword that's related to the business offering (product or service), the ad pops up thus promoting business growth and revenue. However, vast experience and skills are required to use the right keywords and strategy in PPC advertising to 1. Appear in front of your customers face and sustain that position, and 2. Enticing them to click on your Ad first and converting them to act.
For instance, if you bid on 'PPC Software' as a keyword, your ad might top every Google Search results. However, you will have to pay a small fee whenever the ad is clicked and the user visits your website. Normally, when PPC is effective, the fee is trivial because you will earn a profit from the sales. For example, paying a PPC fee of $3 and the click results in a sale of $300, the fee will be negligible considering the amount of money you've made.
Successful PPC is complicated and demanding but with the right team, you can achieve great results. Some things PPC entails include:
Thorough research & Choosing the right keywords
Create Ad groups and campaigns
Optional: Creating an AWESOME landing page that converts.
Monthly Optimization Schedule
IMPORTANT: Clear Monthly Reports.
As a rule of thumb, PPC rewards advertisers who create relevant and well researched PPC campaigns. If Google finds your landing pages and ads useful and satisfying to users, they will charge you less per click thus translating to higher profit returns! Therefore, hiring a reliable PPC services company to grow your business at a low cost and that opens your schedule to focus on other aspects of your business – is a no-brainer.
Why Should You Use PPC?
Google is the leading search engine platform and numerous businesses are relying on online marketing to promote their brand. If you just started a company or business, you should consider using PPC for quick growth and profits. Some things you should focus on in PPC are:
Keyword Relevance – focus on creating relevant keyword lists, proper ad text, and relevant keyword groups
Landing Page Quality – your landing page should have what your customers are looking for: good content, persuasive language and a clear call to action targeting your customers
Quality Score – this refers to Google's rating depending on the content of your landing pages, your keywords, etc. If you have a good quality score, your cost for clicks are lower
Creativity – numerous businesses and people create online content. Therefore, being creative is needed to create unique content that users find useful.
Now that you have all the information you need about PPC, are you willing to give it a try? There are numerous PPC benefits for companies; existing and start-ups, but hiring the help of Paracore will ease any butterflies that may arise when diving into PPC advertising for your startup.
Fast Facts about Phoenix, AZ
About
Phoenix is the capital city of Arizona and currently the most populous city in Arizona with an estimated population of 1,660,272 as of 2018. Besides being the 5th most populous city in the US, Phoenix is the only state capital in the country with more than 1M residents! With an area of about 518.92 sq. miles, Phoenix is one of the fastest-growing cities in the US. Besides the growing real estate business, numerous people are investing in Phoenix. The top 5 industries that most investors focus on include manufacturing, real estate, health care, finance & insurance and retail.
History
In 1867, people started settling in Phoenix as an agricultural community especially where river Gila and Salt meet. Phoenix was then incorporated as a city in 1881 and eventually became the capital of Arizona (territory) in 1889.
Things to do in Phoenix & Arizona
When visiting the city, here are some popular things to do in Phoenix, Arizona:
Visit Papago Park
Hike Camelback Mountain
Go for a Grand Canyon Tour
Go for the Old Town Scottsdale exploration tour
Hot air balloon rides
Visit Musical Instrument Museum
Visit Desert Botanical Garden
Go to South Mountain Park
There are plenty of things you can do and places to visit in Phoenix, Arizona. A reason why our team loves every bit of this desert oasis.